Areej Shah is a well know urdu novel writer who got fame by writing on social media. Ek tera dil pighalta nahi ha is her classic addition to novel list. You can download or read this novel on Parhlo Pakistan for free. This novel revolves around Musa and Kaif who are best friends as well as first cousins. Another character of this novel is Chahat who get married with Musa.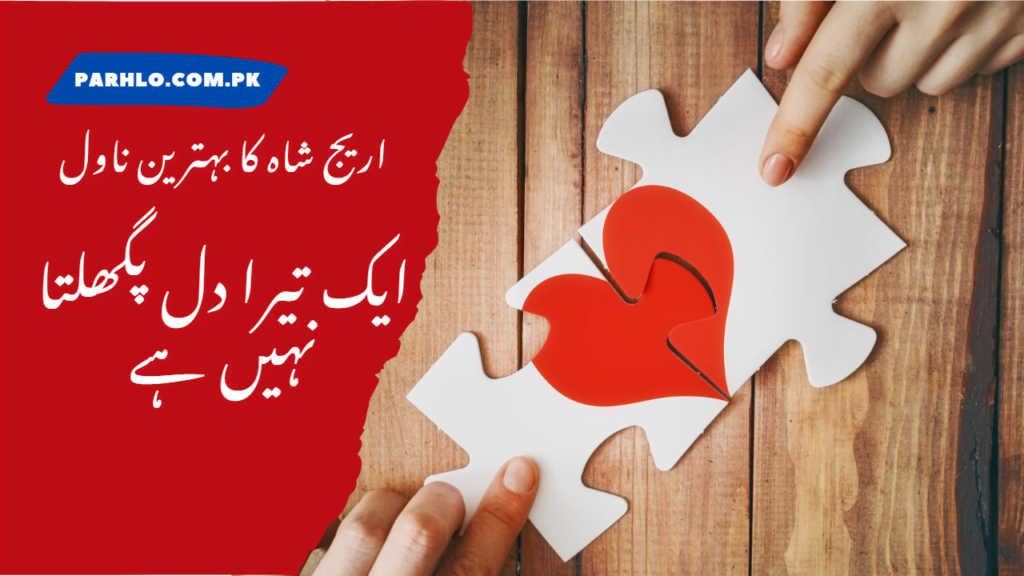 To know more about this romantic novel, please download and read it fully. If you have shared all details here then it will ruin your reading thirst.
Overview
| | |
| --- | --- |
| Title | Ek Tera Dil Pighalta Nahi Ha |
| Author | Areej Shah |
| Pages | 245 |
| File Size | 9.76 MB |
Who is the Writer of Ek Tera Dil Pighalta Nahi Ha Novel?
Areej Talib Shah, the real name of Areej Shah, who is a well know urdu novel writer. Areej Shah was born 12 December, 1999 in Dodial city of Azad Kashmir. She is the youngest among her siblings. Areej Shah is the student of M.A History. She is young social media writer and got fame from Facebook. Her writing skills are exceptional making her a famous among youth of Pakistan. Mera Sitamgar novel has also got great popularity due to best writing skills of the writer.
She started her writing after reading "Jo Chaly to Jan se Guzar Gay Novel". The young girl has written more than 20 novels and many more stories for digests. She always share romantic and historic novel which gives a lesson at their ends. Areej Shah also love to read books and novels and Zeenia Sharjeel is her favorite writer.
Although Areej Fatima is new in writing family but her writing skills are breaking the records of many writers. Her forced marriage novels are also most loved one. We are planning to upload all Areej Shah novels here. so keep in touch with Parhlo Pakistan.
Free Download Ek Tera Dil Pighalta Nahi Ha By Areej Shah
You can download Areej Shah's novel Ik Tera Dil Pighalta Nahi Ha for free. Parhlo Pakistan is giving free Novels for our readers. You can download this novel by clicking Download Button given below. Another page will open and download button will appear there. Just press download button and wait for 10 seconds. Your file will be downloaded into your device. Enjoy reading Ek Tera Dil Pighalta Nahee Ha By Areej Shah.
Read Ik Tera Dil Pighalta Nahi Ha By Areej Shah Online
We have also prepared a forum for reading this novel online. Ek Tera Dil Pighalta Nahi Ha By Areej Shah is available for reading online. Just scroll down and read this article online. You can also open this novel in your google drive as well. This novel will be downloaded through google drive if needed.