Islamabad, Rawalpindi and allied cities are situated in the centre of Country where all facilities are at footsteps of every citizen. But it is difficult for citizens to get bills in Islamabad on time due to one reason or another. To tackle this, we have created a free IESCO bill online downloading facility for our customers. You can not only check IESCO bill online but facility to check PESCO, GEPCO FESCO, QESCO K-Electric, SNGPL & SSGPL bills as well.
The simple process can help you to find the bill. In the below given form, type your reference number, copy it and press submit button. A new page will be opened and it will again ask for reference number. Paste your copied reference number and your bill be available for downloading.
How to Download IESCO Duplicate Bill ?
This facility has been created for all IESCO customers who can download their latest bill. This facility is for IESCO customers of Islamabad, Rawalpindi, Attock and Jehlum where IESCO is providing facility of electricity. This facility has been provided for those who do not get their bill on time. You can download IESCO Duplicate bill by using this portal.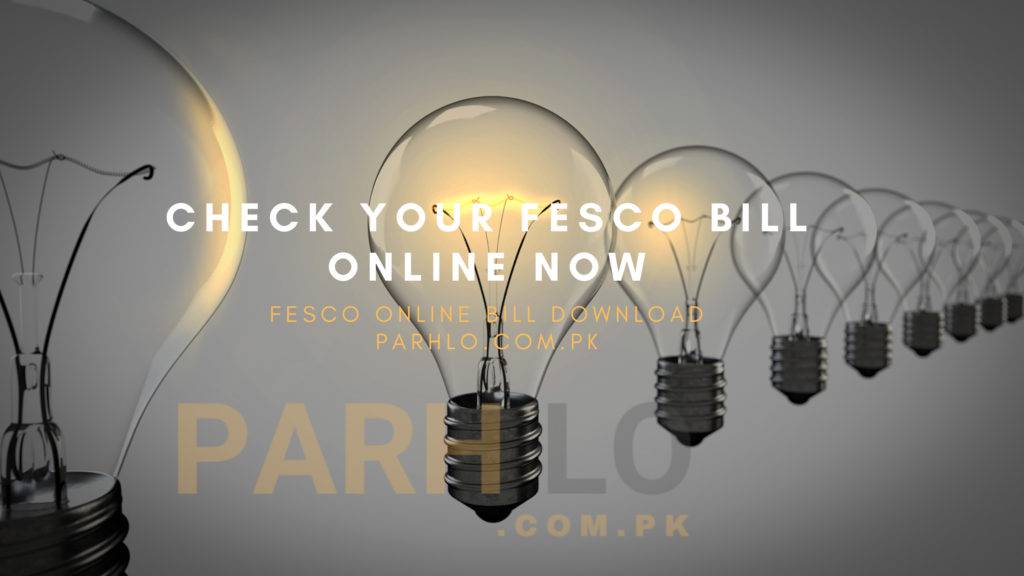 Where Does IESCO Works?
IESCO is offering uninterrupted electricity in four circles. These districts have further 19 divisions and 104 sub-divisions created in order to give services to citizens in best possible manner.
IESCO has four circles and each of them is being headed by Superintending Engineers. Executive engineers assist the SE and each Executive Engineer is in-charge of respective division. To supervise the performance and working of sub-divisions, a Sub Divisional Officer also known as SDO has been assigned the duty.
The detail of circles of IESCO are tabulated as below:
Islamabad Division
Rawalpindi Circile
Barakahu Division
Islamabad Division 1
Islamabad Division 2

City Division
Rawat Division
Satellite Town Division
Cantt Division (Rawalpindi)
Tariqabad Division
Westridge Division
Attock Circle
Jhelum Circle
Taxila Division
Attock Division
Pindigheb Division
Gujjar Khan Division
Jhelum Division 1
Jhelum Division 2
Chakwal Circle
Talagang Division
Chakwal Division
Pind Dadan Khan Division
Dhudial Division
Also check : FESCO Bills
IESCO Complaints & Helpline Number
IESCO has a brilliant official setup to meet out the requirements of customers in each district. From well established offices to online complaint cells for complaint, 100% customer satisfaction has been kept into mind before establishment of each facility. Every citizen can contact IESCO by following one of three below given processes.
Visiting customer service center.
By visiting Head office of IESCO.

Complaint through IESCO helpline.

Complaint through email.
If you want to visit customer service center you may check official website of IESCO. A billing complaint resolution desk at IESCO Head Office has been established at Street # 40 Sector G-7/4 Islamabad for those who want to visit headquarter of IESCO.
If you want to submit your complaint through electronic mail, then send your complaint to ce@iesco.com.pk. If you want to approach IESCO telephonically then helpline number of IESCO is 051-9252937.
How to Find Reference Number for IESCO Bill Online?
If yo are unable to find reference number to check your IESCO bill online then we have planned a simple demo for you. The below given image can help you to find out the reference number for obtaining IESCO duplicate bill. There are 2 types of reference number. But you have to find and place fresh reference number given below in table.
---
Frequently Asked Questions (FAQs)
How to check iesco online bill?
You can check IESCO online bill by entering 14 digits reference number on above given website.
How to check IESCO bill by card (cnic) number?
IESCO is currently providing bill by 14 digit reference number. Keep visiting us to get future updates about downloading IESCO duplicate bill through cnic.
Is there any way to check bill by meter number?
This option is not available.
How to get previous month bill?
You can find your previous month bill from our website.
What is unit rate for IESCO connection?
The unit rate varies for domestic and commercial users. You can also check this service on our website.
How can I apply for a new connection?
This service is available on official website of IESCO.
How to change consumer name in iesco electricity bill?
You can change consumer name in IESCO bill by visiting nearest customer service center.
If you have any query regarding download IESCO duplicate bill online or any relating item then comment below. we will try to dig out your issue and present and solution at earliest.