Zaha Qadir is a well know urdu novel writer who got fame due to her professional and unique writing skills. Purisrar Haveli is her classic addition to novel list. You can download or read this novel on Parhlo Pakistan for free. Purisrar Haveli is a suspense full, socio romantic and thriller based urdu novel authorized by Zaha Qadir.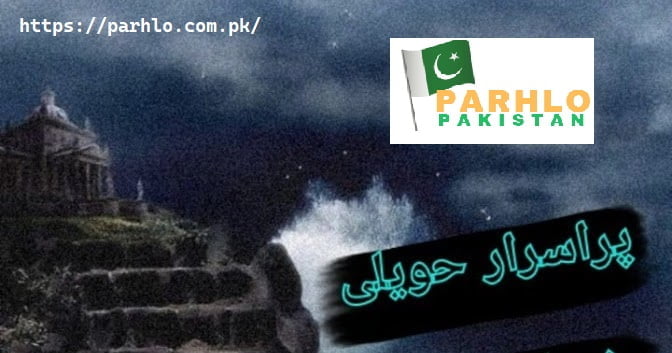 To know more about this romantic novel, please download and read it fully. If we have shared all details here then it will ruin your reading thirst.
Overview
| | |
| --- | --- |
| Title | Purisrar Haveli |
| Author | Zaha Qadir |
| Size | 1.84MB |
| Pages | 216 |
Who is the writer?
Purisrar Haveli Urdu novel is authorized by Most talented female novelist of Pakistan Zaha Qadir. She is a famous social media writer. Due to her unique writing skills, she got famous in short span of time. She has been writing various novels about different topics. Her writing skills are exceptional making her a famous among youth of Pakistan. PurIsrar Haveli novel has also got great popularity due to best writing skills of the writer.
Zaha Qadir also love to read books and novels. Although Zaha Qadir is new in writing family but her writing skills are breaking the records of many writers. Her Romantic novels are also most loved one. We are planning to upload all Zaha Qadir novels here. so keep in touch with Parhlo Pakistan.
Also Read :
Free Download PurIsrar Haveli
If you want to download Purisrar Haveli Urdu Novel by Zaha Qadir, then click on the below download Button and enjoy this beautiful urdu Novel by Zaha Qadir. After reading this novel, don't forget to share your feedback in the comment section, we will love to hear from you.
Read Online PurIsrar Haveli
Scroll down and enjoy reading this romantic urdu novel online totally free of cost.