As we all know that Bano Qudsia is a famous urdu novel, drama and script writer. Purwa novel by Bano Qudsia is also one of her famous novel. This novel has a slow start but a beautiful end making everyone happy in the end. The stor of Purwa novel has 2 characters sofia and Akhtar. Akhtar belongs to Pakistan while Sofia is a Bangladeshi woman who feel in love with Akhtar while a meeting at hotel. Akhtar has been engaged to her cousin but not happy so with his relation.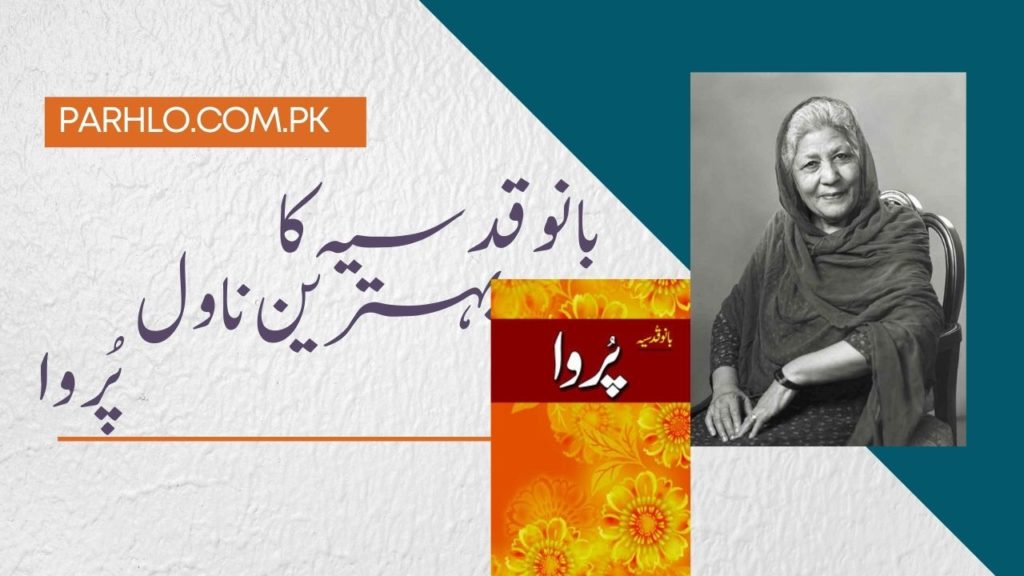 The book shows the events before separation of Bangladesh from Pakistan. Having a slow start at beginning but the novel take various turns and make every page full of suspense and beauty of writing. The novel sheds lights on happiness with any ordinary person without wealth and luxury life style. We are hopeful that this masterpiece will bound you with reading more novels.
Who is the Writer of Purwa?
Bano Qudsia is the writer of this famous fiction novel. Bano Qudsia was born on 28 November 1928 in Ferozpura. She is a spiritualist and playwriter also known as Bano Aapa. She was famous for writing television and stage plays in urdu and Punjabi. Not only in Pakistan but Bano Qudsia got huge fame across the border due to her writing. She was the wife of urdu novelist Ashfaq Ahmed.
Bano Qudsia got her early education from the famous Kinnaird College, Lahore and joined Government College University, Lahore for higher education. She got Masters Degree in Literature from GC University and met Ashfaq Ahmed in the same university. Both Ashfaq Ahmed and Bano Qudsia are known as inseparable due to their social works.
Bano Qudsia is a well known name of urdu literature. She has written short stories and dramas including famous play Aadhi Baat. Her novel Raja Gidh got huge fame due to best piece of writing shown in the novel. She left the temporary world on 4th February, 2017.
Overview
Free Download Purwa Novel by Bano Qudsia
You can download Bano Qudisa novel Purwa for free. Parhlo Pakistan is giving free Novels for our readers. You can download this novel by clicking Download Button given below. Another page will open and download button will appear there. Just press download button and wait for 10 seconds. Your file will be downloaded into your device.
Read Purwa by Bano Qudsia Online
We have also prepared a forum for reading this novel online. Purwa Novel by Bano Qudsia is available for reading online. Just scroll down and read this article online. You can also open this novel in your google drive as well. This novel will be downloaded through google drive if needed.