Wo Humsafar tha Magar by Seema Shahid is a sad novel. This novel contains the story of Shehryar and his family. Shehryar is also known as Shaho is settled abroad and his family is in Pakistan. His father is ill but Shaho is reluctant to visit Pakistan due to his married life. Shaho was married to Sawera whose parents have been died long ago. I think we have told you enough to make you crazy about this novel.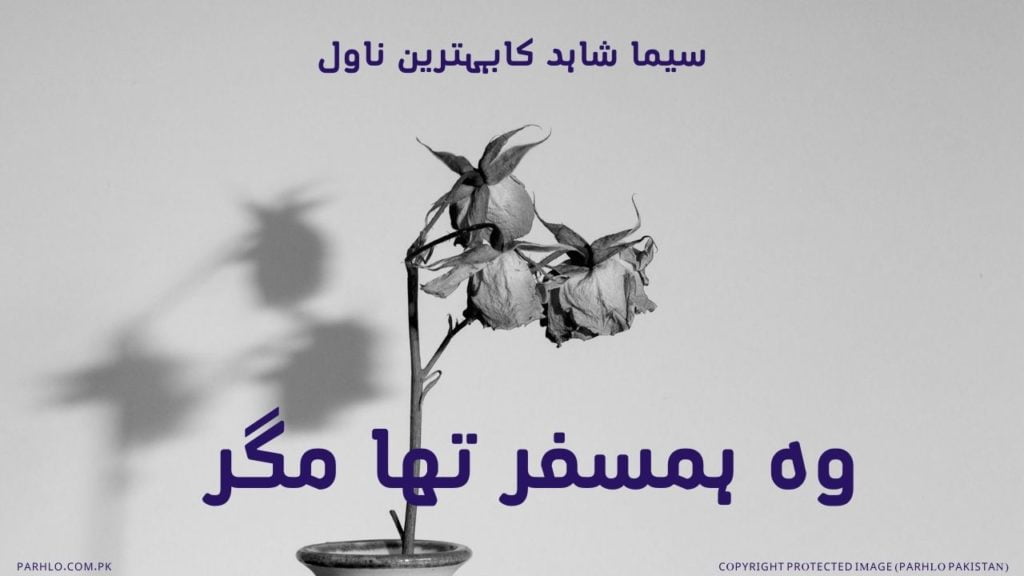 To give more suspense, we are not sharing anything else from this novel. Download this novel and read it wholly to give the best novel to your reading thirst. If you are a writer and want to give publicity to your novels then share your novels with us. We will share your written novels on our website. If your novel became famous then we will also reward you with some special prize money.
Overview
Who is the Writer of Wo Humsafar Tha Magar Novel?
Seema Shahid is a young Urdu novelist who started her writing career on Facebook. Sooner, she became the heartbeat of many readers due to her best writing skills and creativity in writing. Seema has written a number of top novels and she is adding so many novels to her list. She has not shared many details about her personal life so we are unable to share anything more about her.
Also Read:
Free Download Wo Humsafar Tha Magar by Seema Shahid
You can download Wo Humsafar Tha Magar novel for free. Parhlo Pakistan is giving free Novels for our readers. You can download this novel by clicking the Download Button given below. Another page will open and the download button will appear there. Just press the download button and wait for 10 seconds. Your file will be downloaded to your device. Enjoy reading Wo Humsafar Tha Magar by Seema Shahid.
Read Online Wo Humsafar Tha Magar Novel
We have also prepared a forum for reading this novel online. Wo Humsafar Tha Magar Novel is available for reading online. Just scroll down and read this article online. You can also open this novel on your google drive as well. This novel will be downloaded through google drive if needed.
We also want to share here that Parhlo Pakistan always complies with Digital Copyright Laws – DMCA. We are also sharing here that Parhlo Pakistan has no copyrights for this book/file. This file/book is shared for our readers just for educational purposes. Parhlo Pakistan always encourages its users to buy licensed books. We are just sharing a link to this book. Neither do we host this book nor do we upload it to any server. If the publisher of any book asks to remove his / her book we will remove the link from our website. If you have any issues or want to send DMCA / Removal request then send us an email at [email protected]. Keep reading Wo Humsafar Tha Magar by Seema Shahid and share with friends.