Whatsapp is claimed to be number 1 messaging app working since long across the world. Like other countries, Pakistanis are also using Whatsapp most widely than any other app. Seems like you are searching for Zong WhatsApp Packages. Our team has planned a platform to provide you all details. This website will provide you each and every best possible way to know process to subscribe zong monthly WhatsApp offers.
Zong Pakistan is giving a variety of Zong Whatsapp Packages to win the hearts of its users. With Zong4G, you can enjoy daily, weekly and monthly whatsapp packages. Apart from paid offers, Zong is offering some free packages as well.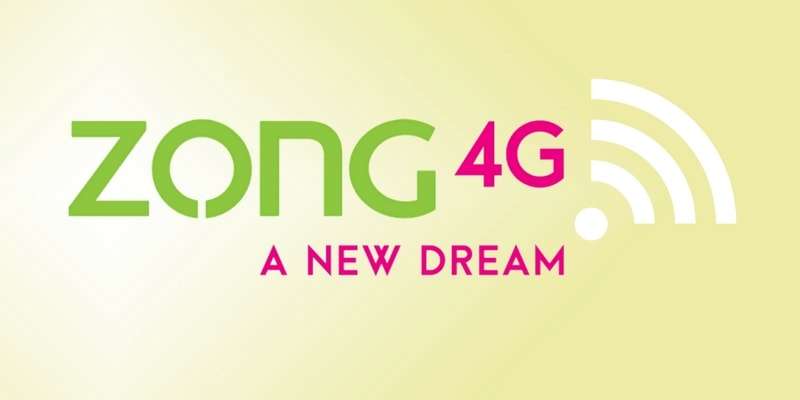 Every teleco company in Pakistan is offering varieties of WhatsApp packages to make their customers stick with them. Zong also offers some handesome WhatsApp offers for prepaid and postpaid users. In daily and monthly packages, all of them are elaborated in this article.
Zong Whatsapp Packages
Zong Pakistan has offered some attractive zong whatsapp packages. These packages are made as per user requirements. For those who use Whatsapp 24 hours a day can subscribe to Zong Monthly Whatsapp offers. In the case you only use Whatsapp and also need sms package as well than Zong has a solution for you in form of Zong Whatsapp and SMS Package.
We have taken your enough time so we are moving to Zong Daily whatsapp packages. You can activate any of package by dialing the code given with the package.
Also Check : How to Check Zong Balance?
Zong Daily Whatsapp
Zong is offering daily whatsapp bundle which gives 199 MB for only Rs. 10 per day. This offer is valid for one day. You can check full details here:-
| Package Name | Volume | Activation Code | Price |
| --- | --- | --- | --- |
| Zong Social Pack | 100 MB for Whatsapp, Twitter and Facebook | *6464# | Rs.10 |
| Zong Daily WhatsApp Offer | 30 MB Data for WhatsApp, 1 MB Internet & 500 SMS | *700# | Rs.5/- |
| Zong Daily Social Offer | 1.5 GB (Whatsapp, Facebook, YouTube, IMO) | *386# | Rs. 22.5 (Load) |
Weekly Whatsapp Offers of Zong
Zong is offering a special offer for weekly whatsapp usage. Zong has aslo introduced fresh whatsapp offers which includes a number of offers.
| Package Name | Volume | Activation Code | Price |
| --- | --- | --- | --- |
| Zong Weekly sms & Whatsapp Offer | 200 MB Whatsapp 1500 SMS | *702# | Rs.21 |
| Zong Super Weekly Plus | 8 GB (1 GB Whatsapp) | *20# | Rs. 240 |
Monthly Whatsapp Packages By Zong
Zong has some distinctive Whatsapp offers for 30 days. Zong customers can enjoy their favorite Zong Monthly Whatsapp Packages by following the procedure given in table. So enjoy your offer for whole month.
| Package Name | Volume | Activation Code | Price |
| --- | --- | --- | --- |
| Zong Monthly Whatsapp Offer | 5 GB | *247# | Rs. 59 (load) |
| Zong Whatsapp Plus | 4 GB Whatsapp + 20 offnet + 200 onnet minutes | *4000# | Rs. 98 load |
| Zong Super Monthly Max | 40 GB (20 GB 1 AM TO 9 AM) | *6# | Rs. 899 (load) |
| Monthly Social Bundle | 12 GB (Whatsapp, Facebook, IMO), 250 on-net + 25 offnet minutes | *6464# | Rs. 190 |
| Monthly SMS & Whatsapp Bundle | 30 MB Whatsapp and 500 SMS Daily | *6464# | Rs. 50 + tax |
Zong has also designed special offers containing combo packs. If you want more information about other offers keep visiting our website.
Why you need to activate Whatsapp Packages?
Zong is a Chinese telecommunications company which is providing , its users with diverse services in Pakistan since 2011. All the Zong subscribers who are looking for best offers regarding Zong daily Whatsapp offers can get help from Parhlo Pakistan.
Frequently Ask Questions
What is the Zong WhatsApp bundle?
Zong Whatsapp bundle contains free resources to use all the features of WhatsApp in a reasonable cost as per users requirement.
Is WhatsApp free on Zong?
Zong 4G is offering numerous offers including some free packages as well. The details whereof are shared on relevant page of this website.
How can I get WhatsApp free?
You can send free whatsapp without data. Turn off data connection, write your message and send a through WhatsApp. Then Activate and turn off the connection again.
How can I activate Zong monthly WhatsApp package?
By dialing *247# you can activate any of WhatsApp offer in Pakistan . All WhatsApp features, including video and voice calls, are included in this offer.
How to check Zong Whatsapp's remaining MBs?
You can check zong remaining resources by dialing *102# from your mobile phone.
Is WhatsApp free in Pakistan?
Zong is offering free whatsapp for new users only.
How can I subscribe to Zong weekly WhatsApp package?
dial *702# or send "sub" via SMS to 700 to subscribe.
Dial *247# and savor the Monthly Zong WhatsApp for only Rs. 38+Tax. Connect now with your family members and friends who love WhatsApp voice and video calls more.How do I subscribe to the WhatsApp bundle?
Besides dialing *131*3#, you will be able to subscribe to the plan. Prices for the single social package: Daily schedule – 20MB N25. Plan weekly – 50MB N50 Weekly Plan.