Beli Rajputan Ki Malika is the top popular and hit novel of young Pakistani novelist Nimra Ahmed. This is the second hit novel of Nimra Ahmed which was published in 2011. Nimra Ahmed has been writing various hit urdu love novels, romantic and fictious novels. Her most hit novels are Halim, Beli Rajputan Ki Malika, Jannat key Patty etc. We have all the hit novels of Nimra Ahmed on this site, so keep scrolling and enjoy reading novels.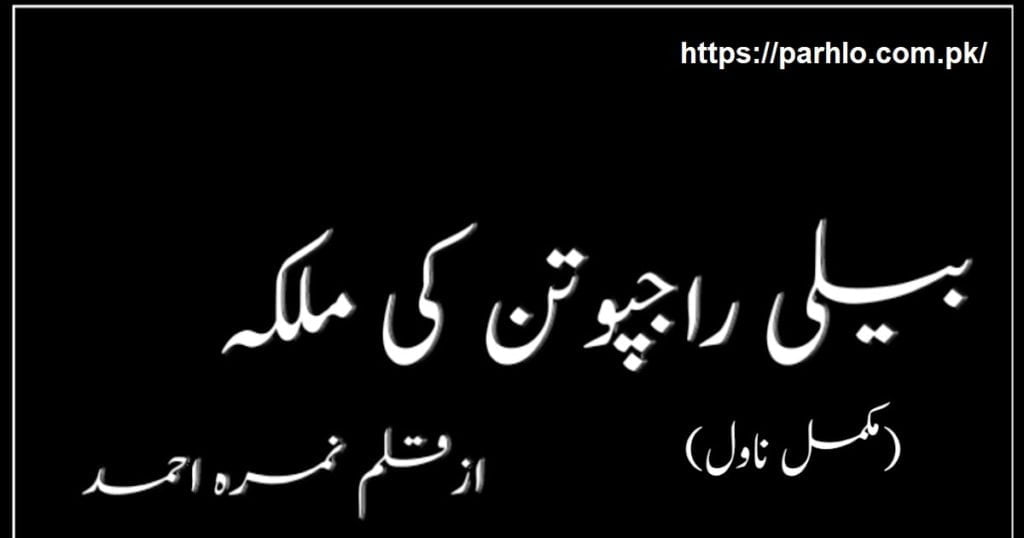 Beli Rajputan Ki Malika
Novel || Over view
As we know that this novel is one of the top hit novels by Nimra Ahmed. Story of this novel is revolves around the Queen Maya Fernandas in the 1980's. In this novel queen finds her husband dead after returning from a meeting. so she decided to investigate about his death with the help of a man Named BADAR. Badar was engaged to her cousin but during investigation Badar and Maya fall in love with each other. The story is really so mysterious and full of twists. So for complete story download it now and enjoy this beautiful novel. Read online option is also available.
This novel is consists of 142 pages and size of this novel is 23.3 MB.
Who is the writer?
Nimra Ahmed is the author of this book. The book was published in 2011. This is a historic story which is full of mystery and twists that why readers loves to read it again and again. She got famous in a very short span of time just due to her beautiful writing skills. She know how to touch the heart of Reader through powerful writing. We hope you like this amazing mysterious novel which takes you back in the history.
FOR MORE NOVELS PLZ VISIT >>>>>> PARHLO PAKISTAN
How to download Novel?
If you want to download this historic novel, then please click on the below download button and enjoy this novel.
Read Online Novel
Read online option is also available. After reading this novel please share your feedback in the comment section.
Thanks for staying with us.