We have some great offer for Jazz users. Jazz is offering a number of good offers including great services and low cost packages. Jazz balance share is one of those offers which attracts cellular users to opt Jazz network. With Jazz Balance share code, share your Jazz balance with any other Jazz users who are in need of that.
Also Check: Jazz Sim Lagao Offer
Telecom Sector in Pakistan is touching the peaks with new innovations and introduction of latest technology. The users can explore internet with speedy internet, calling any other with internet is few taps away. Moreover, you can share balance with anyone in few seconds. These all have make the life of users easier then ever.
Jazz has more than 61 million users after the merger with Warid Tel in 2014. Prior to it, Jazz was working as Mobilink since 2000 in Pakistan. This merger has increased a good number of subscribers which are increasing day by day due to services and low cost offers provided by Jazz.
Jazz Share is the name of this offer which will enable you to share your Jazz balance with any other jazz user instantly. If anyone of your family member or friend is in crucial situation where there is no option to recharge jazz sim.
How To Share Jazz Balance?
The simplest way for Jazz balance share code is *100#. You can see the full process in below given section which will allow you to share jazz balance with any jazz user.
Open dia pad and dial *100*Jazz Number*Amount to Share#
A screen will show asking for permission. Just press 1 and tap enter.
We will share a simple example, if you wants to send 30 rupees to a number 03009876543.
So dial *100*923009876543*30# and enter 1
The charges for each transaction are Rs. 4.77.
Jazz users can send minimum 15 Rs to any other users.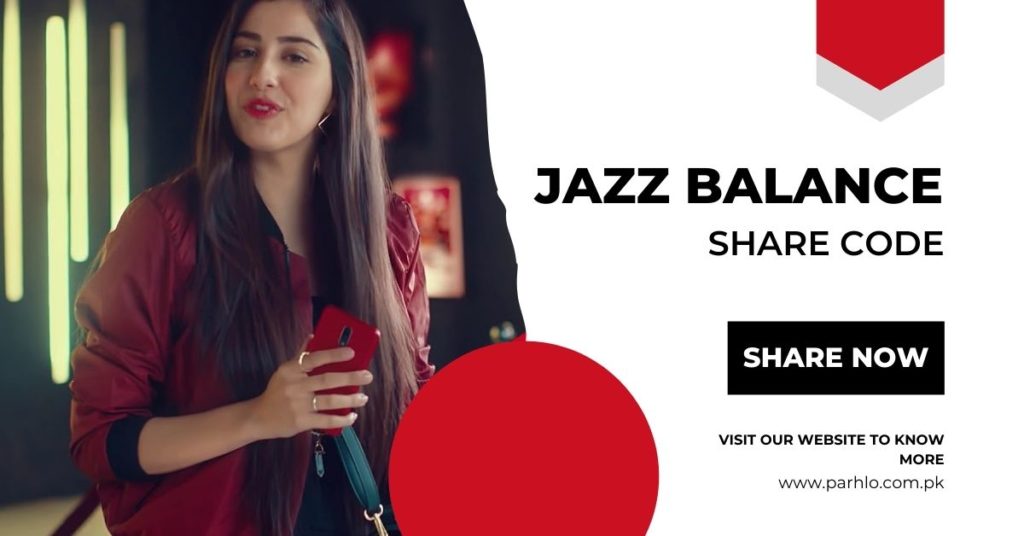 What is Jazz Balance Share Code
Jazz balance share service can help any Jazz user who is in dire need to call or use internet but he is out of balance. With jazz balance share code you will able to share jazz balance with that user in few taps. Jazz users can share a maximum balance of Rs. 500 and minimum Rs. 15. This service is available for prepaid users only.