Today technology has surrounded us in a manner that internet is essential part of everyone's life. Jazz is one of the best cellular company claiming to be best service provider. Jazz has always provided plausible services and Jazz Internet Packages are one of them. Every jazz package either daily, weekly or monthly package are most popular among other offers.
Jazz 4G was declared as fastest internet provider by Oakla in 2019 and 2020 . PTA has rewarded Jazz for being fastest 4G services providers due to its speed. As the competition to become best has risen so every cellular company is trying to give ever liked offers to users. Here we are thoroughly briefed a variety of Monthly, weekly and daily Internet Packages.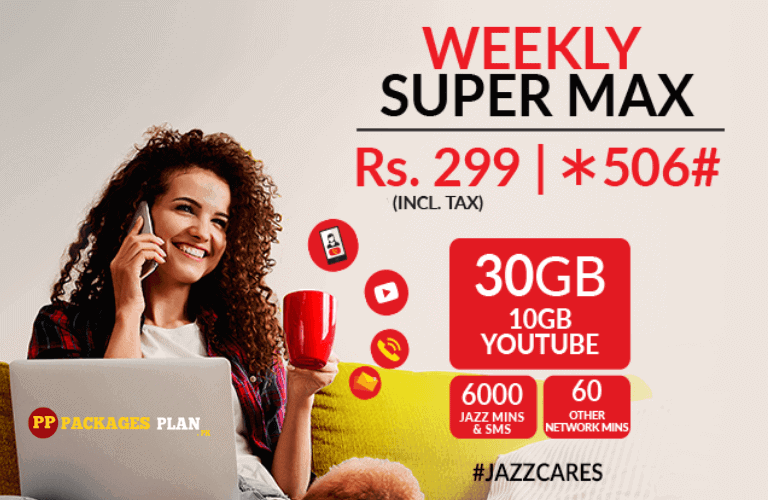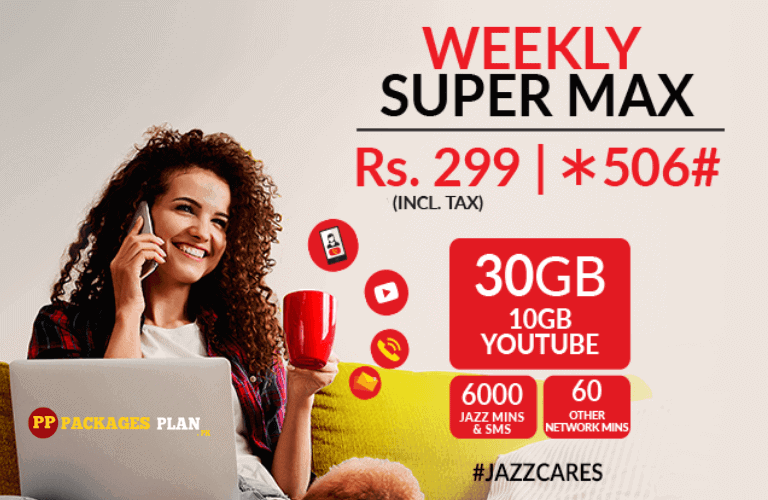 There are number of users who are searching for updated packages and required balance for activation of any Jazz internet package. The below given comparison will give you a good choice to choose your desired offer. We are updating jazz data packages on regular basis.
Jazz Internet Packages
It's time to move on jazz internet packages to give your comparison of best daily, weekly and monthly internet bundles. Our team has prepared the data in a single page having detail about jazz daily net packages, jazz 7 days internet offers, monthly net bundles. so we are moving to your required offers.
Daily Internet Packages by Jazz
This section contains Jazz internet packages for daily usage. You can also get detail about free and social media offers in this section. First, we are telling you about jazz daily social media bundle allowing users to scroll facebook and use whatsapp for whole day. We will describe you about complete detail of subscribing any internet package offered by Jazz.
| Package Name | Volume | Price (Incl of Tax) | Sub Codes |
| --- | --- | --- | --- |
| Daily Mega | 1 GB Data | Rs. 27 | *117*4# |
| Jazz Daily Extreme | 2 GB Data (12AM to 12PM) | Rs. 15 | *757# |
| Daily Youtube & Facebook Offer | ​1 GB DATA for YouTube, WhatsApp & Facebook | Rs. 16/- | *968# |
| Daily Day Bundle | 20 MB DATA + 300 Jazz Mins & 300 SMS | Rs. 14 | *340# |
| Punjab Daily Offer | 250 MB Data Unlimited Jazz Mins 1000 SMS | Rs. 12 | *6000# |
| Janoobi Punjab Offer | 5 GB Data | Rs. 10 (recharge) | *742# |
| Sindh Super Data Offer | 5 GB Data (11 PM - 9 AM) | Rs. 10 (Recharge) | *773# |
| Sindh Daily Offer | 250 MB data Unlimited Jazz Mins 1500 SMS | Rs.12 | *522# |
| KP Daily Offer | 250 MB data Unlimited Jazz Mins 1500 SMS | Rs.14 (recharge) | *291# |
| KARACHI DAILY OFFER | 250 MB DATA Unlimited Jazz Mins 1500 SMS | Rs.14 Recharge | *400# |
| SAHIWAL SUPER DATA OFFER | 5 GB DATA (12 AM - 9 AM) | Rs.8 Recharge | *577# |
Jazz Daily Super Internet Package
Jazz Daily Super Offer costs Rs 17 which gives 150MB Data, 1440 Jazz Mins and 50 SMS for whole day. This one is extremely good package in such price. You can activate this offer by dialing *212#.
Jazz Daily Day Bundle
Daily browser offer by Jazz is giving 20 MB DATA + 300 Jazz Mins & 300 SMS for only Rs. 340. The cost of this offer is Rs. 14 incl tax. You can subscribe to this offer by dialing *340#. This package is best If you just want to use internet for a time being. For those who do not stick much with internet may get benefit from this offer.
Daily Mega
Jazz Daily mega is giving 1 GB of jazz data package for 1 day. The cost of this offer is Rs. 27 and it can be subscribed by dialing *117*4#!
Jazz Daily Extreme:
If you are in dire need of Internet for one day than this offer is comparatively best for you. By dailing *757# you will get 2GB internet data for only Rs 15 from 12am to 12 pm.
Jazz Daily Youtube & Social
Jazz is giving a good package for 1 day for using social media and browsing youtube. By subscribing to this Jazz daily internet package, 1 GB Internet for Rs. 15 per day. You can use Facebook, WhatsApp, Twitter and youtube after subscribing this offer. The youtubers and social media influencer can subscribe this offer by simple method i.e by dailing *968#.
Jazz Regional Offers
Jazz is also giving regional offers in its jazz daily internet offers. These packages includes offers for Sindh, KP, Punjab, Karachi and Southern Punjab region. This offer gives 250 MB data along with Unlimited Jazz Mins and 1500 SMS.
Also Read: Jazz Whatsapp Packages
Weekly Jazz Internet Offers
There are a number of users who only use internet for weekly basis depending upon their schedule. Some of users cannot afford activating monthly packages and they also do not like to subscribe to an offer on daily basis. For those users, Jazz is offering Jazz weekly internet packages. These packages enable users to stay connected to internet by browsing through their mobile. Team Parhlo Pakistan has gathered all data and made a comparison for users to choose any offer of their requirement. In below given table you can find your required package along with subscription code and price. Scroll below and get your favorite offer.
| Package Name | Volume | Price (Incl of Tax) | Sub Codes |
| --- | --- | --- | --- |
| Weekly Super Duper | 3 GB DATA + 1500 Jazz Mins, 60 Other Network Mins & 1500 SMS | Rs.210 | *770# |
| Weekly Super Plus | 12 GB data + 5000 on-net and 70 off-net Mins & 5000 SMS | Rs.260 (13% off) | Subscription Code *505# |
| Weekly Whatsapp & SMS Offer | 25 MB DATA + 1500 SMS | Rs.20 | *101*1*07# |
| Jazz Weekly Mega | 8 GB DATA including 1GB Whatsapp | Rs.220 | *159# |
| Weekly Mega Plus | 15 GB + 10 GB (2 AM - 2 PM) | Rs.275 | *453# |
| Weekly Premium | 4 GB data + 50 All Network Mins | Rs.169 | *117*47# |
| Weekly Youtube & Social Offer | ​5 GB data for IMO, WhatsApp, YouTube & Facebook | Rs.99 | *660# |
Weekly Premium Jazz internet
This package is giving 3 GB internet for 7 days in only Rs. 147. Really, its an awesome deal. Dial *117*47# and het weekly premium internet for whole week.
Jazz Weekly Youtube & Social
Like Jazz Daily Youtube and social bundle, this offer is also best for those who use internet for limited time. Jazz is giving a solid bundle for whatsapp, IMO and facebook browsing. You can avail the offer for Rs. 89 for whole month by dialing *660#. You will get 5 GB internet for 7 days after successful subscription of this offer.
Weekly Mega Jazz Net Package
Yo heavy data users out there. This one and the one after this are for you!! Highly Recommended! Okay, you need to have PKR 210 balance in your account, which means you need to load around PKR 240 to get this package. Dial *159# to get 7GBs of mobile data without any restriction for a fair price.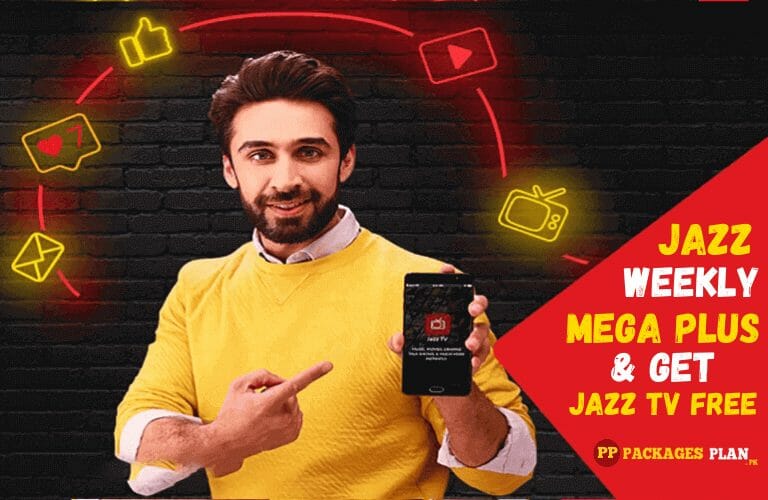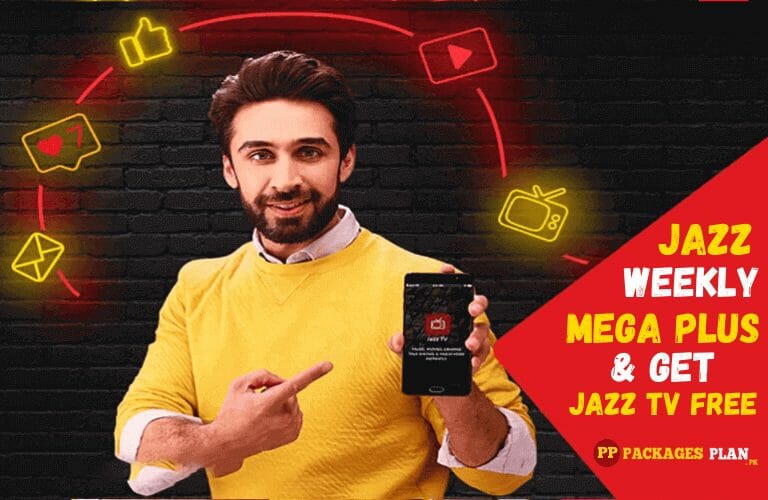 Weekly Extreme Jazz Data Bundle
With Jazz Weekly extreme internet package you will get 2500 MB data valid for 12:00 AM to 12:00 PM that for only Rs 75. This offer only suits those who use internet occasionally.
Jazz Weekly Mega Plus
Jazz is offering a solid offer for whole week in Rs. 275 rupees. Jazz weekly mega plus offer is giving 25 gb unstop internet for Rs. 275 for whole week. This offer is for night owls and pubg lovers. But, if you are not anyone of these and need uninturpted internet then you should go with this offer. Just dial *453 and get the offer.
Monthly Internet Packages
Like most of internet users, I also like monthly internet packages just because of ease for whole month. I know many of my fellows are in search of Jazz monthly internet packages which can ease their difficulty of searching a suitable offer. So Jazz Monthly internet packages are here to solve your problem. Have a look into data prepared by our team for users who are searching Jazz internet packages for 30 days.
| Package Name | Volume | Price (Incl of Tax) | Sub Codes |
| --- | --- | --- | --- |
| Monthly Social Bundle | 5 GB data (WhatsApp, Facebook & IMO)+ 12000 SMS | Rs.110 (Incl. Tax | *661# |
| Jazz Monthly Browser | 2 GB Data | Rs.89 | *709# |
| Monthly Premium | 25 GB data (10 GB YouTube) + 250 All Network Mins | Rs.630 | *2000# |
| Jazz Monthly Supreme Offer | 22 GB DATA (12 GB 2 AM – 2 PM) | Rs.525 | *117*32# |
| Monthly Mega Plus | 12 GB DATA (6 GB 2 AM – 2 PM) | Rs.349 | *117*30# |
Monthly Social Offer
The only offer Jazz Pakistan is giving for 1 day, 7 days and 30 days is jazz social package. As described in our earlier section, Jazz Social bundles do not contain enough data for those who are addicted to use internet for whole days. However, for those who need to scroll facebook for few hours during whole day may go with this offer. This offer will give you 5 GB data for using facebook, IMO and whatsapp along with 12000 sms for whole month.
Jazz Monthly Premium Offer
A sensational offer but costly one for whole month. This one is most loved one Jazz Internet Package giving 25 gb data including 10 GB for youtube in Rs. 620 only. You will also get 250 all network minutes. Just dial *2000# and enjoy the offer.
If you need any further information, please leave your query in the comment box below, we'll be happy to assist you.