Telenor balance share code is *1*1*92345xxxxxxx*amount#. This offer is named as Telenor smart share. This offer is a remedy for all those who sometimes get short of balance. You can use smart share offer to send balance to any other Telenor number. I also, sometimes, fell short of balance and at that time there was no shop near to me to load my Telenor sim. So this offered help me to tackle the service. All you are required is a friend or family member with Telenor number who have a steel heart to share balance with you.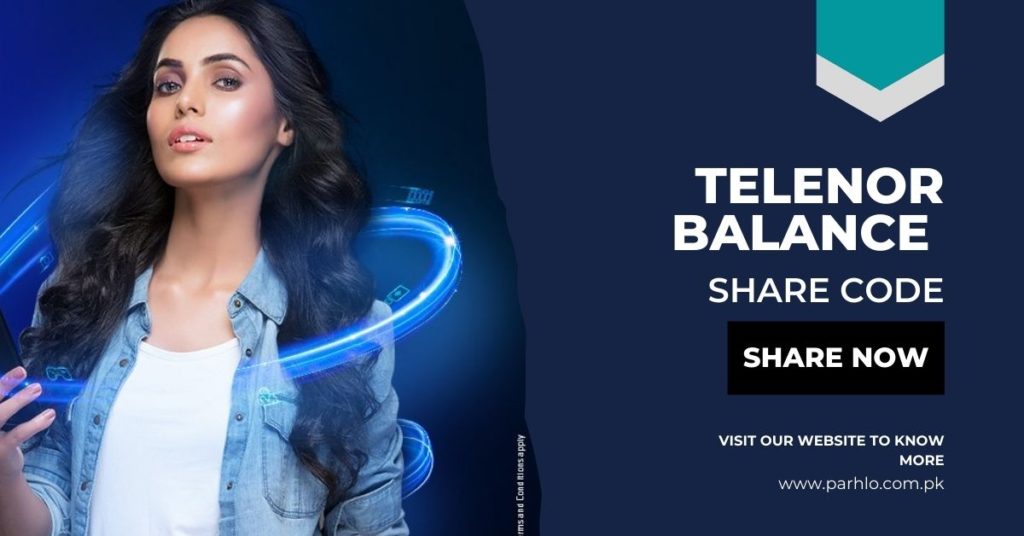 We all know that Telenor Pakistan is operating in Pakistan since 2005. World's of the top cellular company is operating in more than 15 countries especially in Asia and Europe. Telenor has more than 35 million users increasing in a rapid way due to extensive services and low cost packages. Telenor Pakistan started its services in 2005 and ruled the telecom market in very less time. The Norwegian company is offering best internet offers, exceptional calls packages and quality services to its users. So move on to Telenor balance share code.
How to Share Telenor Balance?
All you are required is to follow the process given below. This will help you to share Telenor balance to any prepaid user. Follow the steps below and share balance to your friend or family member instantly.
Open dial paid and dial *1*1*92345xx*amount# from your Telenor number.
This service is only for prepaid users.
For example if you wants to send Rs. 50 balance to 03451234567, follow this process.
Dial *1*1*923451234567*50#
Just press 1 for confirmation of sharing balance.
Now you have shared Rs. 50 to your friend.
The cost of this offer is Rs. 5.98 only.
Also Check:
Terms and Conditions:
Telenor balance share code allows to send Rs. 20 to Rs. 200.
You can use telenor smart share offer for 10 times each day.
This offer is available only for prepaid users.
You can use this balance for any service.