Ufone Pakistan is providing cellular services since 2001 with more than 23 million users across the Country. The company is gaining more customers due to its services and extra ordinary packages. If you need ufone number check code then we are sharing some best methods for you.
You can check Ufone number in few seconds just follow the few steps and get details of your Ufone sim. There are no charges for this services and can be used by prepaid and postpaid users.
Dial *780*3# to get your sim number.
If the above code do not work, then dial 1#  to know your Ufone number.
If you have a balance then send text message writing MNP and send it to 667.
Read the article below for more thorough details.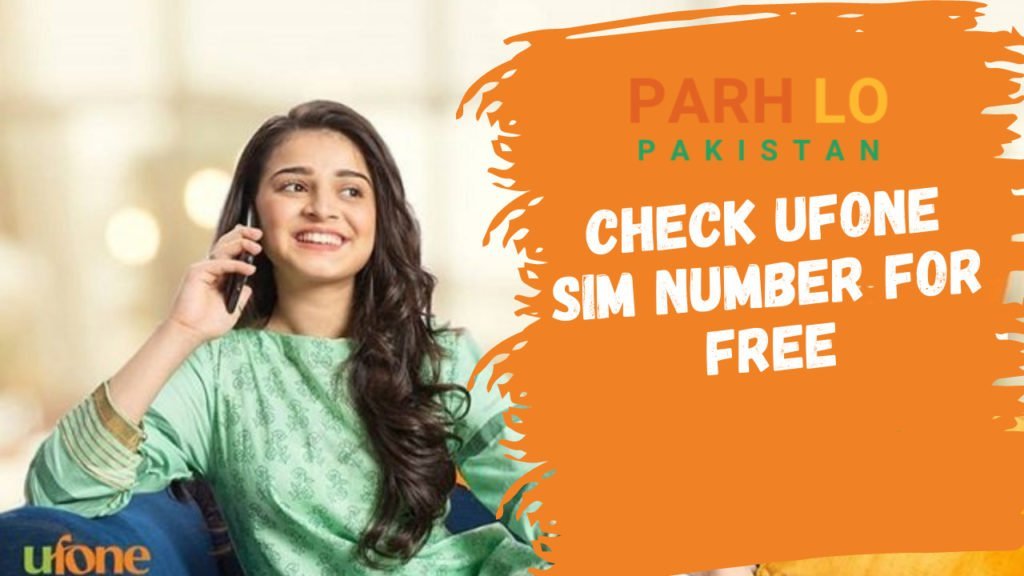 We all know that Ufone is known for best quality services in low cost. Although Ufone users complaints about not availability of services in far flung area but Ufone is famous amongst users for maintaining quality since long. Ufone is the only cellular company owned by Pakistan and working as subsidiary of PTCL however, the cellular company is working autonomously.
Also Check : Ufone Call Packages
If you wants to know Ufone number then chose anyone of the below given method and get your ufone sim number in few seconds. Make sure that Ufone number of whom you wants to check number is registered in your name.
Ufone Number Check Code USSD
The simplest method to know Ufone number is by dialing *780*3#.
After dialing the code wait for few seconds.
Your Ufone sim number will be displayed on the screen.
This service is free of charges so no worries about zero balance.
Method 2
Dial

*1# from your Ufone number.

Your Ufone number will appear on screen.
Note it down and enjoy Ufone. It's all about U.
Ufone No Check VIA SMS
This method requires a balance of Rs. 1 + tax.
Open message and type MNP.
Send this text message to 667,

You will receive the details through sms in few seconds.
Check Ufone Number via Call
You can check Ufone sim number by calling Ufone helpline 333. Dial the requisite number to talk with customer service representative. He will ask about your Name, CNIC, IMSI and will provide details of ufone number on successful clearance of requisite information test.
In case there is any other method and we have not shared here then send us email. We will add it here and will provide you some surprise gift. So keep reading and keep winning.