Today we are discussing about zong loan code. If you are out of balance and wants to get zong loan then Parhlo Pakistan has a briefly written article for you. Zong started its services in Pakistan in 2011 as Zong Pakistan. Prior to that Zong was named as Paktel in Pakistan. Zong is offering best sms packages, call offers and internet bundles for daily, weekly and monthly usage.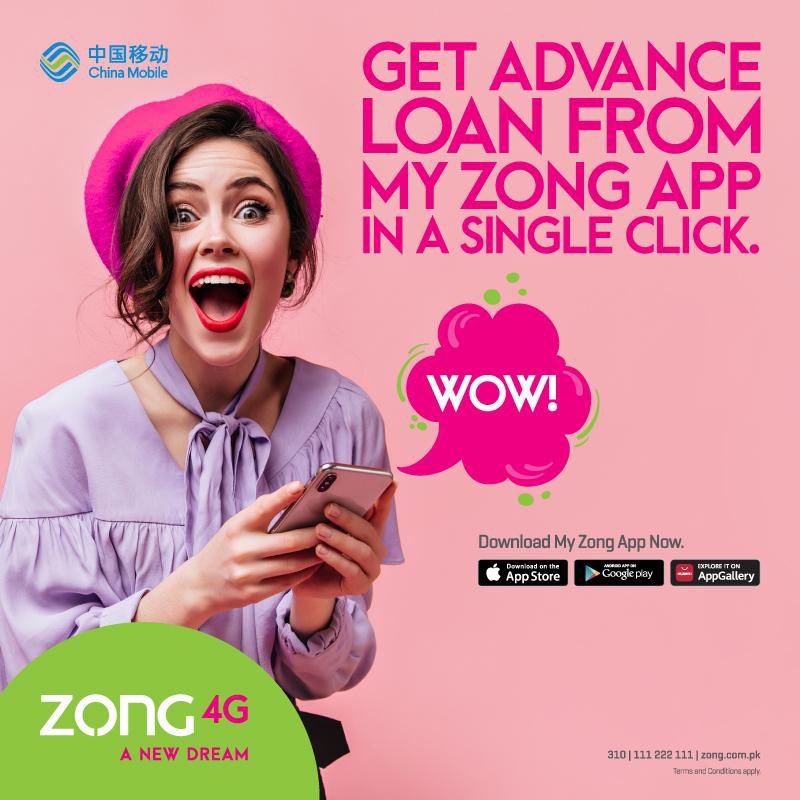 How to Get Zong Advance?
Its is very simple to get Zong loan, Just dial *911# and you will get Zong Advance. Apart from this you can also send sms to 911 to get Zong Advance. Zong is giving a total loan of Rs. 30 in two steps. You can get Rs. 15 as first loan and Rs. 15 on second attempt for a charges of Rs. 3.5 which will be deducted on next recharge for each loan.
Zong Loan Code
Zong is giving Rs. 15 loan to all those users who have less then 5 rupees in their account and they have no previous dues to be paid. This services will be available for next time on returning back the already taken Zong Advance.
Zong users are enjoying 4G services since 2018 which are being up-graded to 5G in near future. As 5G services have been tested by Zong hence, more speed is on the way for Zong users.
Zong Advance Code through SMS
Zong users can also avail advance by sending a blank sms to 911. This service requires maximum balance of Rs. 4.99 otherwise the request for zong advance will be declined. The process about Zong loan code is described as below:
You can get Zong loan via two process.
To get loan by using Zong loan code then dial

*911#

Or send a balnk SMS to 911

 and wait for confirmation sms.

You will get Rs. 15 as Zong advance in few time.
You will be charge @ Rs. 18.5 on next recharge if you have availed only one loan.
If you wants to get Second Loan just send blank sms to 6911.
Rs. 33 will be charged on next recharge if you have availed two loans.
Zong Advance through My Zong App.
Zong users are also eligible for zong loan through My Zong App. Just install my Zong App on your android, Huawei or Apple phone and get register by giving your details. Click on my Zong App and then go to Loan Section. Press "Get Loan Button".
Zong is also giving facility of Zong 2nd Loan to its users. Just send blank sms to 6911 and you will get second loan. This is easiest zong loan code process to get zong advance.
Terms and Conditions
Zong Pakistan reserves the right to change any code.
All standard terms and conditions applies.
Using SIMs without proper documentation is a crime – PTA