Zong is a best service if you wants to get balance from your friend or family member. Zong is giving an option to request balance or to share balance instantly. This service is called Zong Yaari load. If you are at a place where you are in dire need of balance and need to get balance instantly then this service is best for you. We are going to share Zong Balance share code allowing you to request balance or you can share balance to anyone instantly.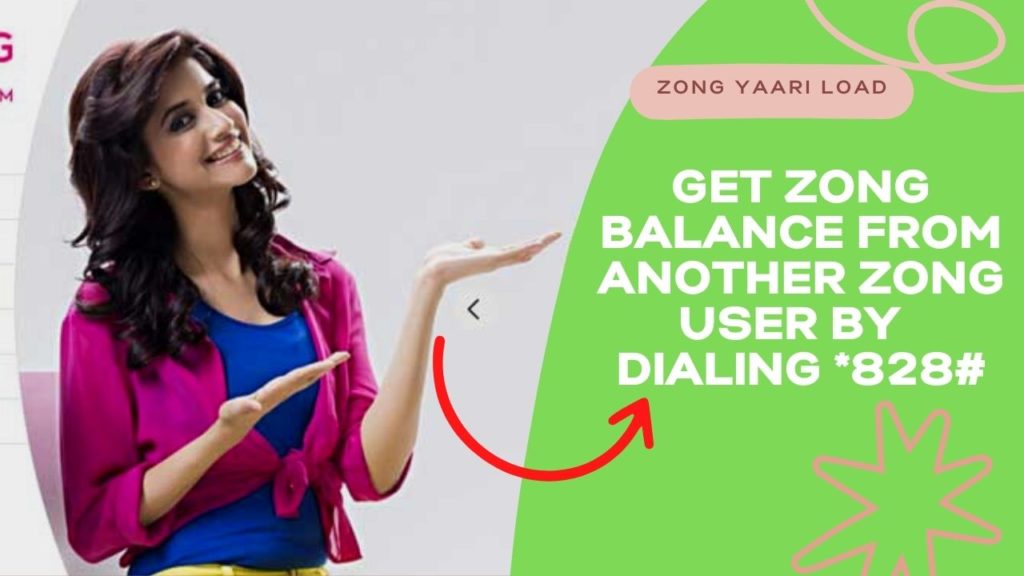 Zong Balance Share Code
Zong users can share balance with another Zong user without any delay. We will tell you zong balance share code which is an amazing offer by zong. Apart from this, Zong is also offering amazing offers including free whatsapp service.
Step by Step Guide to Share balance
Zong users can share balance to any other zong user by following the below given steps.
Open dial pad of your phone and dial *828# from your phone.
Just enter the phone number with whom you want to share balance.
After entering the recipient press enter and then input the amount you are transferring.
Reply with 1 to confirm your action.
Balance has been shared to your other zong recipient.
How to Request Zong Yaari Load?
If you wants to request balance by using Zong Yaari load service then simply dial *829#. A screen will appear asking about the number from where you wants to request balance share. The next step will be to enter the amount you are in need from Zong user.
Both the services of requesting or sharing balance will cost Rs. 2 plus tax after successful completion of the process. If you are requesting Zong yaari load through zong balance share code then the sender will be charged.