Jazz Pakistan is working in Pakistan since 2000 having more than 60 million users across Pakistan. Jazz is giving a number of call and internet packages for its users. If you wants to know Jazz number check code than Parhlo Pakistan has an article for you. You can check jazz number for free without surfing a single penny.
Jazz Pakistan started its services in Pakistan in 2001 when Orascom Telecom joined Mobilink in Pakistan. However, the shares were bought by VEON company of Russia and became owner of Jazz Pakistan in 2010. The company, after merger with Warid Telecom, used its name as Jazz instead of Mobilink. This merger made Jazz the company with most subscribers having more than 50 million users.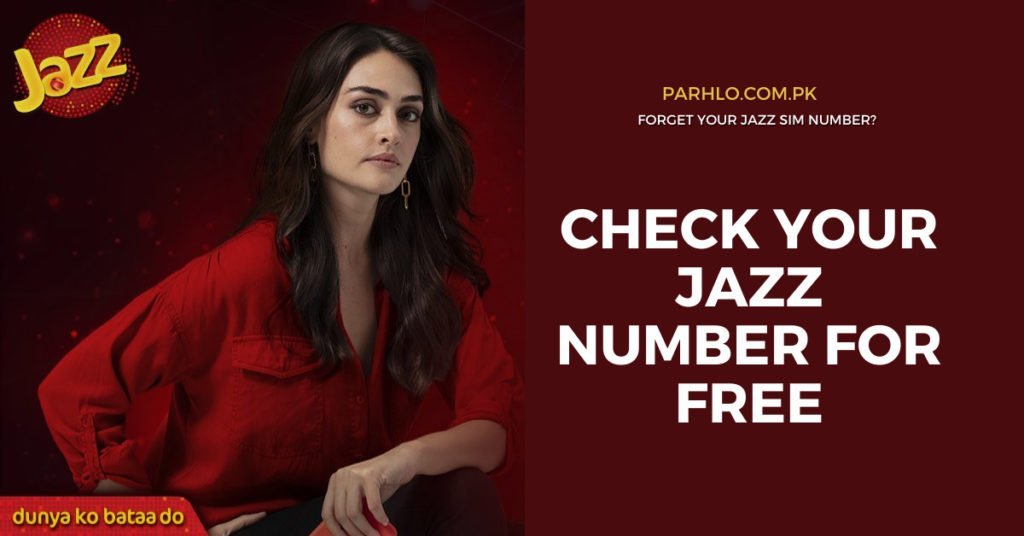 Jazz is recently trialing 5G services to give its customers with fastest internet in Pakistan after Zong. Jazz users often complaints about remembering sim codes which are not easy for them. Jazz number check code is easy to remember but more often we forget that. If you wants to know Jazz number check code then have a look.
How to Check Jazz Number?
Presently there are two methods to know Jazz number. These methods include through USSD code and by texting. If you are not aware of knowing Jazz Number than we have shared details below.
Kn Jazz No via USSD
This service is for postpaid and prepaid Jazz customers. You can easily find your Jazz number by following only few steps.
Open the dialer app on your phone.
Dial *99# from your Jazz Sim.
A window will appear on your screen which will show you your number on following format MSISDN: 92309xxxxxxxx.
There are no charges for checking Jazz Number through USSD.
Jazz Number Check Code via SMS
The second method to know Jazz number is not free but it will also help you to know your Jazz number. You can check your Jazz sim number by texting on 667. Just send MNP to 667 and you will get your sim number in reply to your text message.
Another method to know Jazz Number is by calling Jazz Customer representative. Dial Jazz helpline 111 and press 0 to talk to Jazz representative. The representative will ask your name, cnic number and other relevant questions. On successful answering the required question, he will provide you the details of your phone number.