It is very easy to find Telenor number check code in the era of technology. Today we are going to brief our users about checking telenor number for free. But we all know that remembering a code to check telenor number or any other ussd is not easy especially for those who own too many sims. You can make call to any other sim and you will get your telenor number instantly. However, in case you are out of credit then we have some fresh methods telling you about how to check telenor number.
Telenor users can check their numbers by five methods. These methods do not require any credit in your sim, however, for checking through internet you need internet package. Rather if you have any other sim then it is easy to browse Telenor website and to get Telenor number.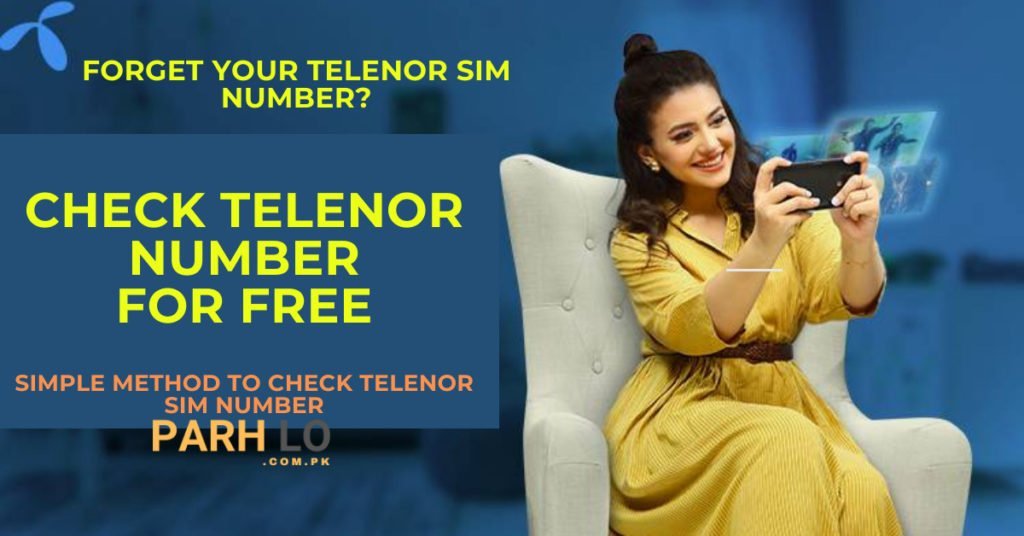 How to Check Telenor Number?
There are 5 basic methods to check telenor sim number for free. These methods are through call, sms, telenor app and telenor website. All these methods are updated and running smoothly for all telenor users. Here is the detail to check your telenor sim number instantly.
By SMS.
My Telenor App
By Calling 7421.
Via Telenor Website
Telenor Customer Care.
Telenor Number Check Code through SMS
The method is very simple for telenor number check code by a single sms. All you need is a telenor sim and a mobile phone. Simply open text message and follow the following steps.
Go to messaging App of your Phone and open type new text.
Just send a blank text to 7421.
You will receive a reply from 7421 which will show you your telenor number.
Recharge your sim and enjoy using Telenor App.
Check Telenor Number Via My Telenor App
The second step to check Telenor sim number is also easier one. Just install My Telenor App on your smart phone. Just open My Telenor App on your phone and tap start button. Your Telenor number will be displayed on home screen of My Telenor App. My Telenor App is also providing various Telenor call packages details and usage details of Telenor number.
How to Know Telenor Number by Call for Free?
Another easiest method to know telenor number. You are only required to have a simple phone with no balance or internet. Here are the steps.
Open dial pad on your smart phone or just press following code on your simple phone.

Tap on

7421

and make a call.

You do not require any balance for calling 7421.

The call will ended automatically and your will receive a text message after discontinuing the call.

The sms will contain your Telenor number.
By Calling Telenor Representative on 345
If you are not feeling easier in any of above given method then here is another alternate to check telenor sim number. This number requires your CNIC and IMSI number. IMSI number is printed on back of the sim.
Note down IMSI number of your sim.
Take NIC and note down your NIC number.
Make a call to 345 and press zero or any relevant option to talk to Telenor representative.
Ask the representative to tell your sim number.
He / She will ask for basic information like Name, IMSI number and NIC number.
He will tell you the detail of your sim.
In some cases calling 345 requires a balance of Re. 1 or 2.
Check Telenor Number Through Telenor Website
You can check Telenor by opening Telenor Website is easier then every. You are required to open Telenor website and then Telenor Customer Care page. A chat box will open. Ask Telenor representative to tell you the sim number. He will ask for necessary information like NIC number IMSI number and name. The representative will provide the details of your Telenor number in few seconds.
These are the simplest methods to know telenor sim number.